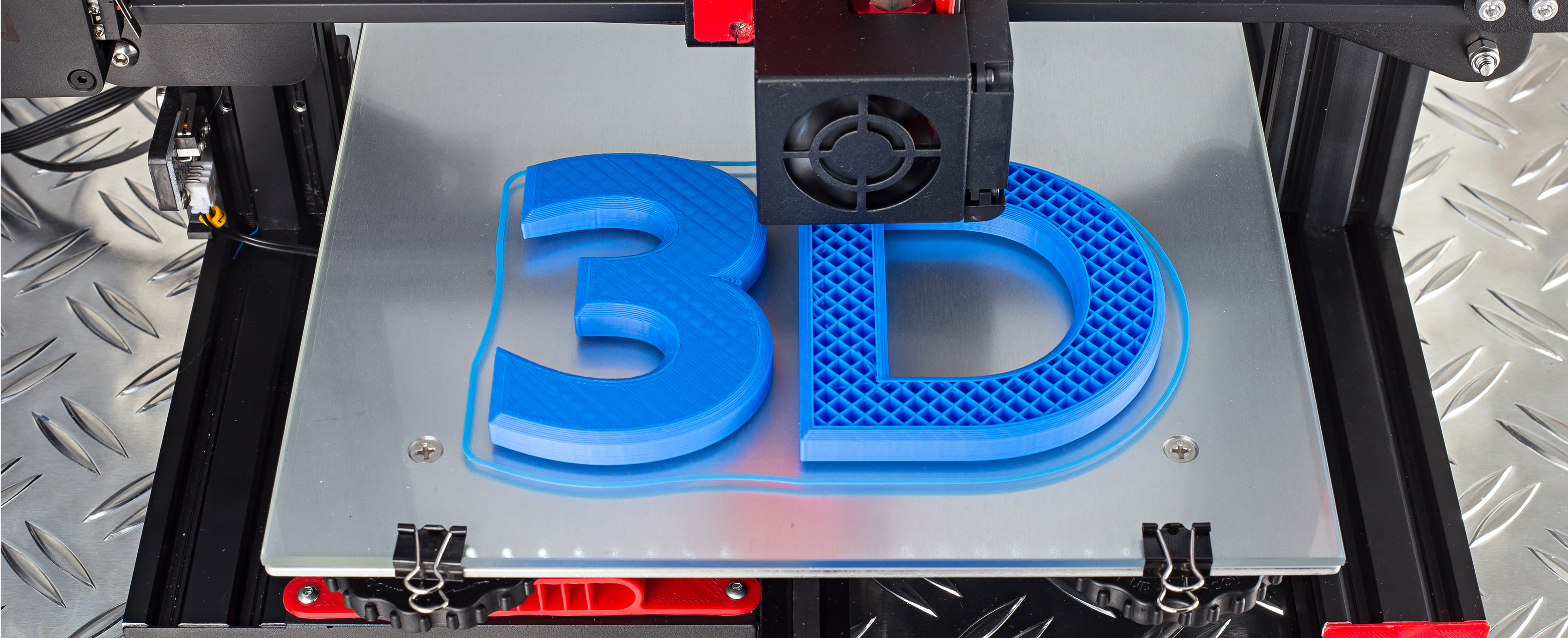 Our Equipment
PDL's Makerspace is equipped with a Prusa i3 MK3 Printer as well as an Einscan SP 3D Scanner.
3D Printing
RED–Training and appointment required for use.
3D printing is the process of creating a physical object from a digital model. It is also known as additive manufacturing because the physical model is built one layer at a time from the bottom up. 3D printing allows everyone to take an idea from their imagination, design it, and create a physical model. 
We are more than happy to show you our 3D printer and how it works. Stop by during open hours, or if you prefer, email createandmake@portagelibrary.info to set up an appointment to learn more about this fascinating technology.
How can I get something printed?
If you have an item you would like to be 3D printed, please review the requirements and procedures below, and then fill out and submit our online form. Once you approve the estimated cost of the print, your print will be added to a queue and we will contact you when they are ready to be picked up. Your prints can be paid for in cash or by check at the Circulation Desk.
Requirements & Procedures
Objects must fit within the printer's build space of 9.8" x 8.2" x 8.2″.
The project file must be in .stl file format and the file name must follow the NPL name convention: LastName-ObjectName.stl
Only one request per person will be accepted and printed at a time.
Submissions by one person must not exceed one request every two weeks
3D printing is done on a first come, first served basis.
Costs
A cost estimate will be provided after the print request and files are submitted. The rates for 3D printing are $0.10 per gram with a minimum cost of $1.00.
The printer will print an object in a single color. Color preferences may be submitted. We will do our best to accommodate requests, but the library staff will determine the filament color based on availability.
3D Scanning
Yellow – This device can be used during Makerspace Staffed Hours or by appointment.
3D Scanners enable you to take a physical object, scan it into a digital format (e.g. the STL file format), and work with the digitized model to create prototypes that can then be printed by 3D printers. The Einscan SP Desktop scanner has an accuracy of 0.05 mm. It will create .stl and obj files which you can then print using a 3D printer.
You will need to bring in a USB to store your completed scan. If you would like to use our 3D printer to print your scan, please put in a request with the form above.
Please Note: You must remain at the library for the entirety of the digitizing process.
How can I get something 3D scanned?
If you are interested in having an object 3D scanned, please review the requirements and procedures below, then contact createandmake@portagelibrary.info to set up an appointment.
Requirements and Procedures
Objects must fit into the 3D Scanner's Scan Volume
Minimum Size:                                 30 x 30 x 30 mm
Maximum Size (Autoscan)             200 mm x 200 mm x 200 mm
Fixed Scan:                                       700 mm x 700 mm x 700 mm
What kind of 3D printer do you have?

 We have a Prusa MK3S+ printer. 

What kind of plastic does the Prusa MK3S+ use?

 The Prusa is capable of using a variety of filaments. Currently the only filaments we are offering are PLA and PETG, but we will be adding different filaments in the future.

Is there anything I can't print?

 Yes. 3D printers are remarkable tools, but there are some things that are simply not possible for 3D printers to make. For a full explanation of what can and cannot be printed, please read the library's 3D printing policy.

Here are some general guidelines:

The print must fit in the build space of 9.84 x 8.3 x 8.3 inches.
The printer may only be used for lawful purposes and for objects that are appropriate for a public library setting.
Printed objects must not infringe on a third party's intellectual property rights.
Objects must not be illegal nor can they be construed as having the intent to harm.
The library reserves the right to refuse any print request at the discretion of the library staff.

What kind of software should I use to design my 3D object?

 For beginners, we recommend Tinkercad, an easy-to-use website where you can create your own designs. There are tutorials for Tinkercad on LinkedIn Learning and Youtube. If you would prefer a pre-designed file, Printables, made by Prusa, is an excellent resource. Another popular site to find pre-designed 3D files is Thingiverse.

What file format do I need for the library to print my design?

 Your design must be an .stl file which our printer will then convert into a format it can use. Most CAD software (like Tinkercad, Meshmixer, Solidworks, Creo, etc.) create .stl files.

How long will it take my object to print?

 It depends on several factors, most notably the size of the object and whether it will need supports in order to print properly. A cell phone case might print in less than an hour, while a T-Rex skull might take 18 hours.

Will you hold my object for me?

 Yes. Items printed by the 3D printer must be picked up by the individual who submitted the 3D Request Form within seven days of being notified via email that the item is ready. 

Can my object contain more than one color?

 We are currently printing objects in only one color. 

Can I request a certain color?

 You can request a certain color, but the library reserves the right to use filament colors based on what we have available. Current color choices will be shared with the patron along with the cost estimate of the 3D print.

What is the cost for 3D Printing?

 3D printing is priced by the weight of the printed object. The fee is 10 cents per gram with a minimum cost of $1.00.

How do I print something?

 Submit your request for 3D printing by using the 3D print form.